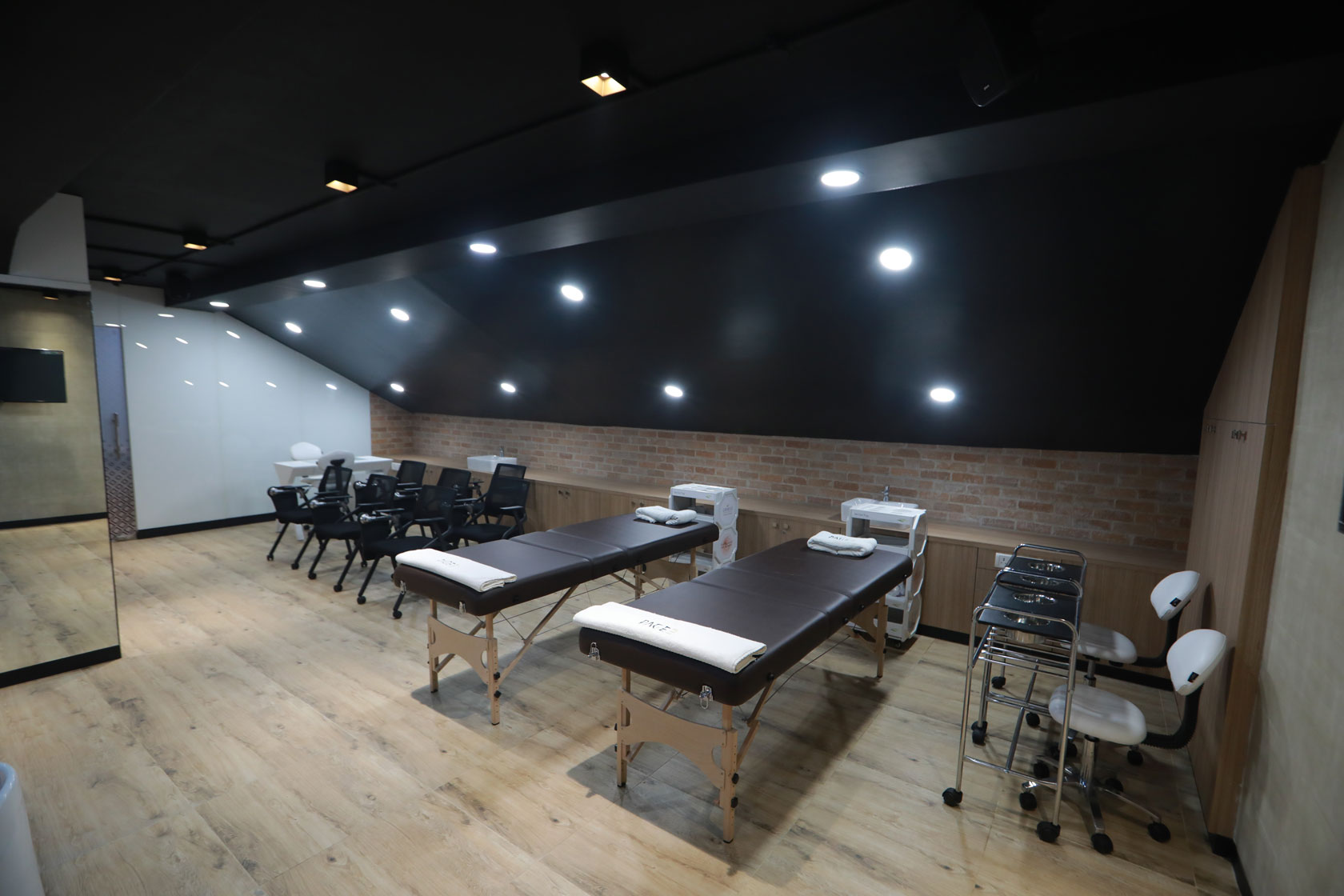 Certified skin care courses are the best launch to a career in beauty
There can be no doubt that the beauty business is booming all over the world. There are many reasons for this. Growing awareness about beauty, grooming, health & wellness, the importance of presenting oneself in the right manner etc is one of the most important contributors to this exponential growth. Given this fact, there are many career options available in connection with beauty, health and wellness. The very perception about a career in the beauty business has changed and this is a great path to growth and success. If you are considering a career related to this, a great option would be to consider a certified skin care course from Page 3 Academy in Coimbatore.
Skin care is an integral part of any beautician training course but what is unique about Page 3 Academy is the certification that goes with it. These skin care courses are recognized world-wide and they are a great option to launch your career in the beauty business. As mentioned earlier, growing awareness about the importance of skin care has made this a great choice. Glowing blemish free skin with an even tone has been celebrated across centuries and across civilizations. Beautiful skin has always been one of the most important criteria for overall beauty. Our own ancient traditions such as ayurveda have many effective products for skin like kumkumadi taila and Cleopatra bathed in goats milk to keep her skin beautiful. This in itself is enough and more proof of the importance given to beautiful skin.
The holistic and certified skin care courses from Page 3 Academy in Coimbatore are the ideal launch pad for any one aspiring for a rich and rewarding career in beauty. These courses are conducted by the best trainers with international exposure and experience. The course content is also specially designed to suit every need and covers aspects such as product knowledge and sustainable business solutions too.