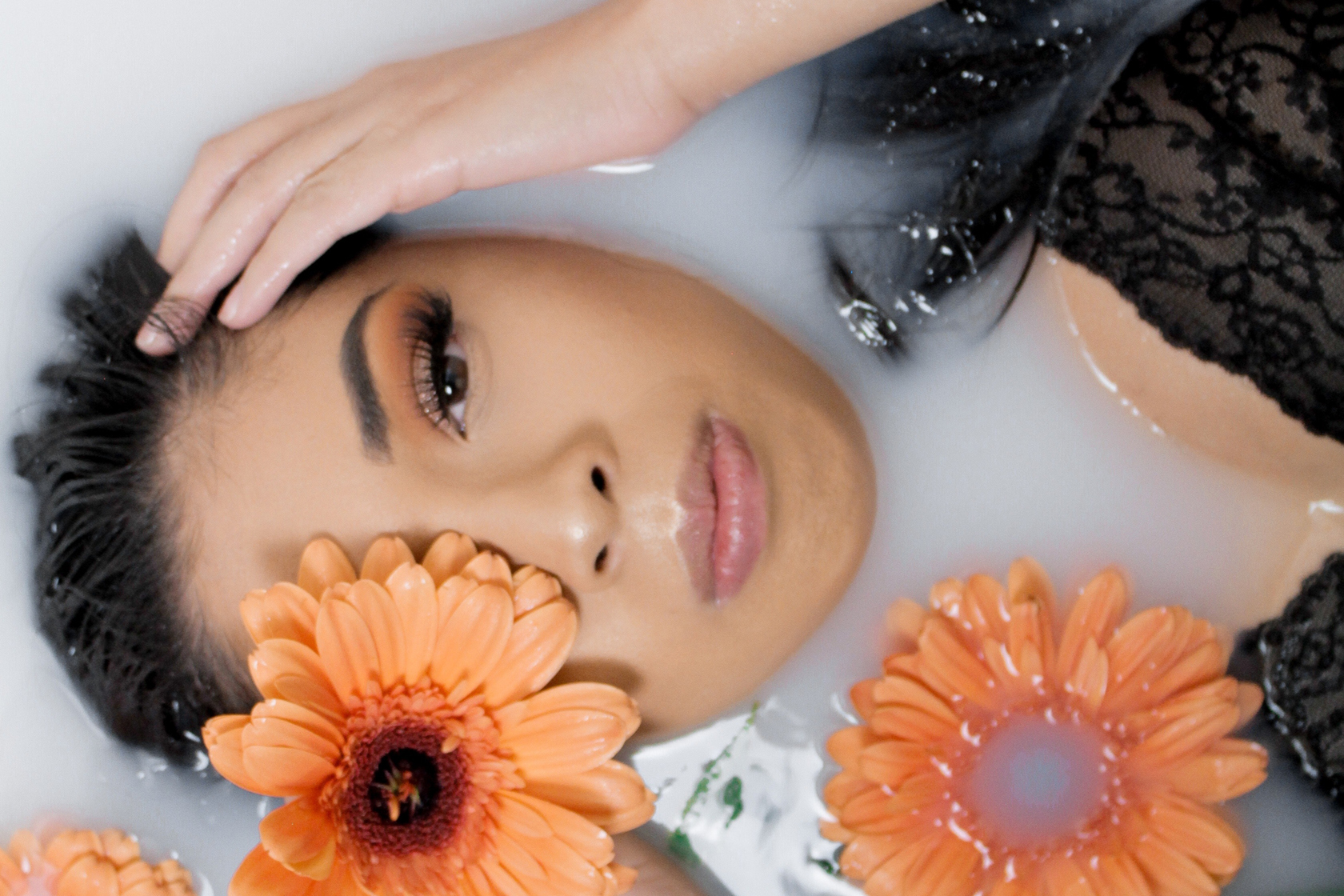 Did you know that your skin needs care in accordance with the weather? This is not a myth but a true fact indeed. Skin needs care that is specific to winter or summer. In summer, the rise in temperature and the humidity increases the activity of the glands in the skin. This makes skin look oily or rough and patchy. For glowing and blemish free skin, here are a few of the necessary changes you must make to your skincare regime for the summer.
To care for skin in Summer and keep it glowing as always, ensure you use lighter products that do not clog the pores. A light scrub and refreshing toner can work wonders when it comes to keeping your skin smooth and blemish free. A heavy product can form a suffocating layer over the skin leading to problems. Unless your skin is very dry, do make your choice of moisturizer a light one that can get absorbed easily and quickly. Also take care not to skip this vital part of your skincare regimen as skin must stay hydrated. There is a common misconception that moisturizer is not needed in summer as skin does not get dry, do not make this mistake!
There are many choices available using refreshing natural ingredients like cucumber, aloe-vera and water melon. These can make very good choices for the summer because they are soothing, fragrant and refreshing while also hydrating the skin effectively and keeping it from damage. Rather than drying up, the problem your skin faces in the summer involves pollution and oxidation from the sun. You must choose the right products that have adequate levels of sun-block and can work as anti-oxidants to protect skin from pollution and dirt.
Ensure that your skincare for this summer includes proper cleansing, exfoliation, toning with a refreshing toner and a light moisturizer. Keep your make-up minimal. Citrus fruits, leafy vegetables, nuts, whole grains and green tea make a great addition to your diet for younger looking well nourished skin. Make this small effort and reap huge benefits!