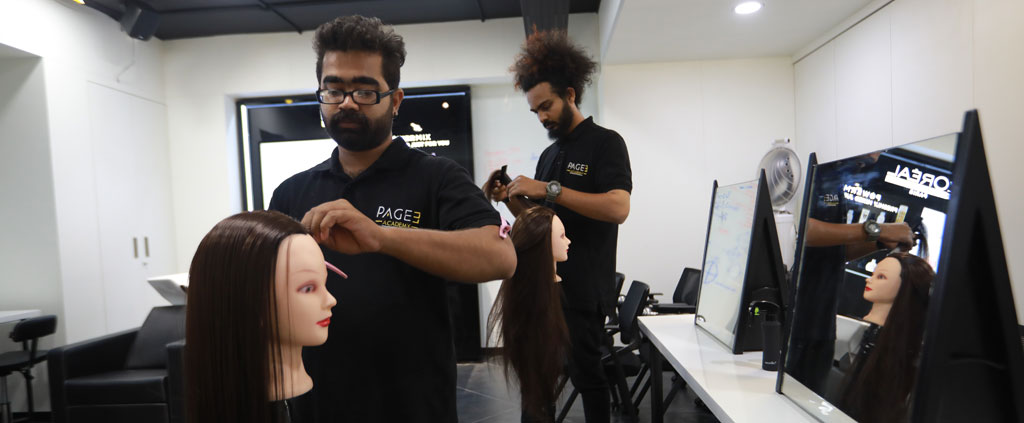 The advantages of choosing the right certified hair course
If you are looking for a hair course that is perfect for your every need and can take you to the next level, then look in the right place. Page 3 Academy in Coimbatore offers L'Oreal Arth Academy certified Diploma courses in Hair Styling. There are many advantages in store for you if you choose such a standard course which is in keeping with the latest international trends.
First you get the advantage of a recognized Diploma certificate from a leading brand's world class academy. This will prove to be the right stepping stone for launching your career or taking you to the next level if you are already in the business. If you want doors to open for you, this is the right start. Secondly, whatever your skill level, beginner or advanced, this course can help you improve your skills both in terms of creativity and exposure to the latest developments. This is because the course is taught by expert professionals who are highly qualified stylists from the country and abroad. This will ensure that you get the right pointers to improve your skills and creativity.
Another huge advantage is how the course itself is designed. It is a complete course that covers both the creative styling aspect and the business aspect. The hair course includes everything from an introduction to tools, shampoo & conditioning, hair science, long hairdressing, styling and blowdry, an introduction to cuts, classic cuts, product knowledge, advanced haircuts, chemical training, classic colour, colour change, barbering, client consultation, the importance of customer care. Just from this list it is easy to see how comprehensive the course is. It does not stop with just skills but also covers product knowledge and customer care which is so important to sustain as a stylist. The course teaches you to assess the clients needs with care and also gives you the required knowledge to cater to those needs. Finally placement assistance is also offered. So what are you waiting for? Choose right!